Gmail account instellen lukt niet (0x800CCC0E) (gmail login via webbrowser)
Gmail account instellen lukt soms niet en dan krijg je de melding "Your Imap server wants to alert you the following: gmail login via webbrowsers"
Heb je het volgende probleem ook wel eens meegemaakt: Je kunt inloggen op gmail via Internet Explorer en op jouw mobiele telefoon maar als je de mail wilt instellen in je mailprogramma (Windows Live Mail, Outlook) krijg je de volgende melding:
Outlook: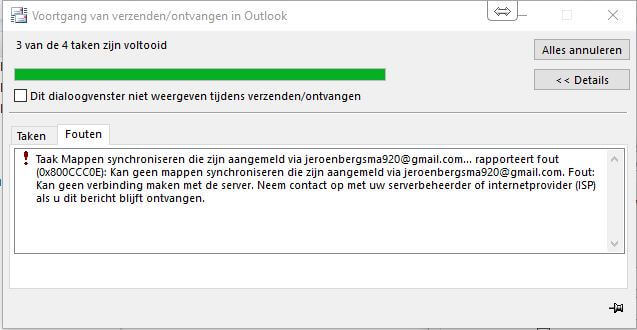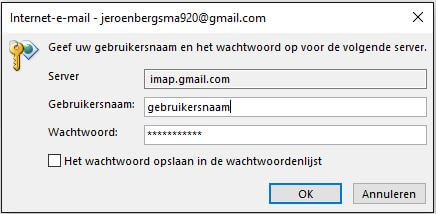 foutmelding "Gmail login via browser"
Windows live mail: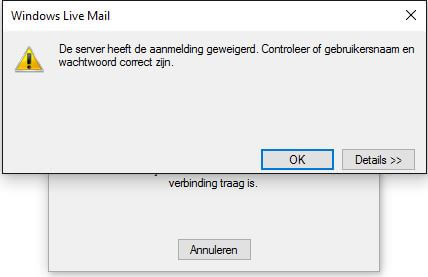 '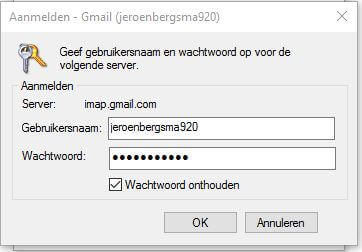 Oorzaak
Dit probleem ontstaat doordat Google zelf de beveiligingseisen heeft verhoogd. De basisverificatie is hierin niet meer toegestaan. Hierdoor ontstaat dit probleem en kunt u dus niet meer mailen met u mailprogramma.
Oplossing:
Dit probleem is vervelend maar hier is natuurlijk een oplossing voor. Als u de volgende stappen volgt zal het probleem opgelost zijn en kunt u weer verder met u mailprogramma!
Stap 1
U kiest rechts bovenin voor het knopje met uw voorletter en kiest vervolgens voor " Mijn account".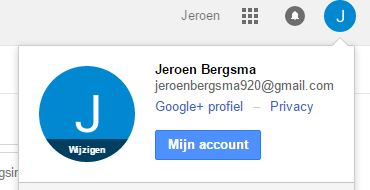 Stap 2
Kies hierna onder het kopje "Inloggen en beveiliging"  voor " inloggen bij Google"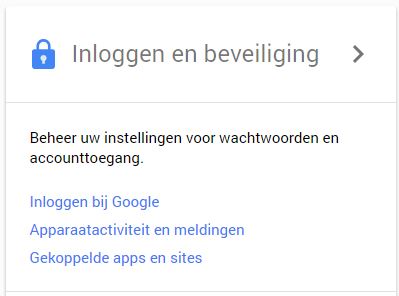 Stap 3
Scroll vervolgens helemaal naar beneden en daar ziet u "Apps met lagere beveiliging"  
die staat vervolgens als onderstaand ingesteld:

Op deze manier zal een mailprogramma zoals Microsoft Outlook of Windows Live Mail niet werken in combinatie met een gmail account.
De instelling zoals hij zou moeten staan is als volgt:
Als deze aangezet is kunt u nogmaals proberen om uw Gmail account in te stellen. Hierna zal het wel lukken en kunt u lekker aan de slag met uw mail.
Mocht het nu na deze handleiding niet werken, of heeft u vragen over dit probleem schroom dan niet om contact met ons op te nemen. We leggen u dan graag uit hoe we het wel werkend krijgen, of analyseren of er iets anders aan de hand is.
Voor meer info bekijk over dit probleem:
https://support.google.com/accounts/answer/6009563?hl=nl