Let op! Update van Microsoft kan tot problemen leiden in Excel bij gebruik van Exact Online of wellicht ook andere boekhoudsoftware. Het kan gebeuren dat na een update van Windows een leeg excel bestand bij export vanuit Exact Online verschijnt.
Exporteren naar Exel vanuit een online boekhoudprogramma
In bijna alle online boekhoudpakketten is het mogelijk om een export te maken van de winst en verliesrekening en of de balans. Ook allerlei andere overzichten van klanten, openstaande posten, activa of budgetten kunnen worden geëxporteerd naar Excel. Om deze export mogelijk te maken moet de browser kunnen communiceren met uw lokale versie van Excel. Dat gaat meestal automatisch goed, maar soms zijn er problemen in de communicatie tussen de browser en uw installatie van Excel. Microsoft heeft een aantal opties om het probleem op te lossen en er is ook een lokale oplossing om het probleem aan te pakken.
Er is een update geweest van Microsoft en hierdoor kan er bij het exporteren een leeg Excel bestand bij export uit Exact Online naar voren komen. Microsoft geeft via de volgende site opties aan om het probleem op te lossen: https://support.microsoft.com/nl-nl/kb/2994633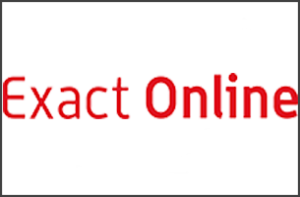 Mocht dit niet de oplossing zijn dan kunt u in Excel de beveiligde weergaven uitschakelen via: Opties voor Excel / Vertrouwenscentrum / Instellingen voor vertrouwenscentrum.